The Most Popular 3D Modeling Program
To create computer graphics using a variety of different applications. Conditionally they can be divided into the following groups:
Programs for digital sculpting (Pixologic ZBrush, Autodesk Mudbox).
Game engines (Unreal Engine 4, Unity 5, CryEngine 3).
Highly specialized applications customized for specific tasks (animation of fluids – RealFlow, textures – Mari, etc.).
Universal 3D software (Cinema 4D, 3Ds Max, Maya, Houdini, etc.).
The first three groups will be analyzed in the following articles. And today proposed universal 3D editors (Full 3D Suites).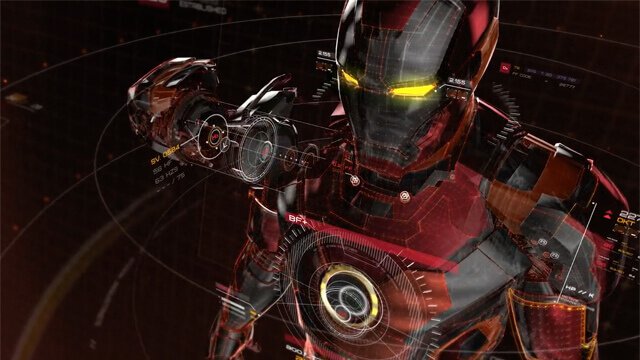 Universal 3D editors, typically contain all the necessary CG: tools for modeling, animation and rendering.
To the questions: "Which of the packages best? What to choose?" has no correct answers. The choice of tool depends on many factors: personal preference, CG-artist, goals, financial capabilities, etc.
When you select an application we advise you to pay attention to the following:
the functionality of the program;
ease of use (intuitive interface, etc.);
availability, price.
Most professionals use several programs: some things are easier and faster to do in third-party applications (detail, post-processing, simulation, etc.). So don't limit yourself to only one package. Moreover, the choice of instruments today is huge.
Most popular 3D packages:
3Ds Max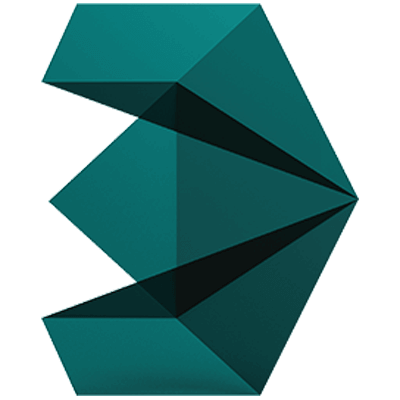 3Ds Max is the pioneer among 3D editors are very popular tools # 1 choice of many beginners and advanced professionals. Occupies a leading position in the field of design and architectural visualization. Often used in the gaming industry.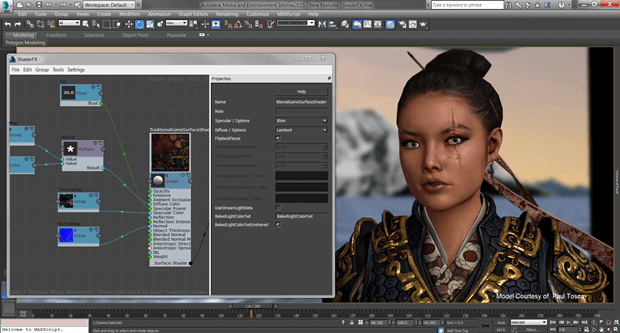 Features:
modelling based on polygons, splines and NURBS,
powerful particle system,
module hair/wool,
advanced shaders and Shader FX
support for new and improved mechanisms Iray and mental ray.
the animation of the crowd,
import from Revit and SketchUp,
integration compositing.
And much more.
Pros: huge functionality, lots of plugins and training information.
Cons: not so easy to master, "old-timer" needs serious updates.
Autodesk Maya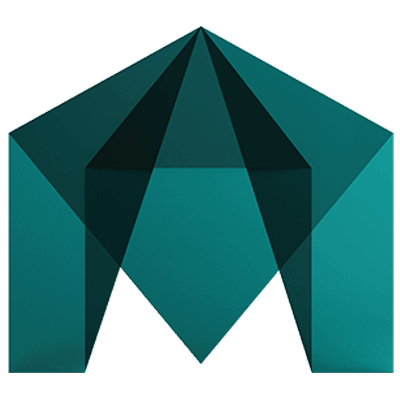 Maya is an industry standard 3D graphics in movies and television. Maya is popular among large studios and large-scale projects in advertising, film, gaming industry. The package is ideal for creating animations.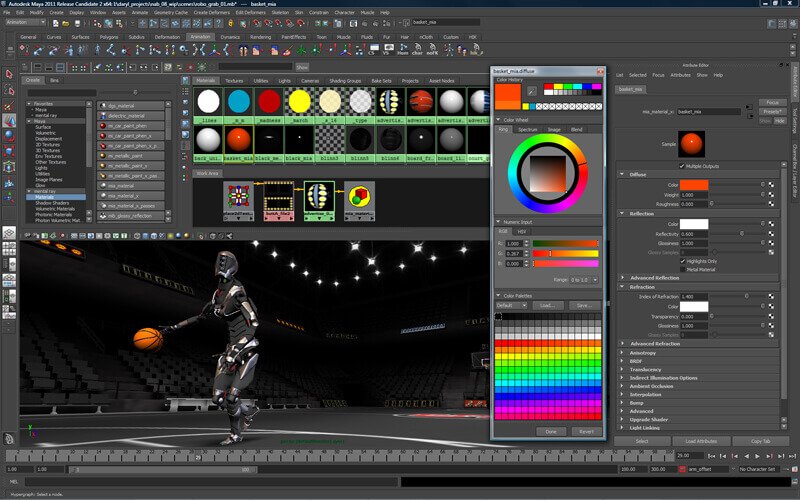 Features:
a complete set of tools for NURBS and polygon modeling;
powerful tools of General and character animation;
developed a particle system;
technology Maya Fur (fur, hair, grass);
technology Maya Fluid Effects (simulation of fluids, of the atmosphere);
dynamics of rigid and soft bodies;
a variety of tools for creating dynamic special effects;
UV-texture, normal and color coding;
flexible multiprocessor rendering.
Pros: huge functionality and capabilities.
Cons: long and difficult training, high system requirements, high price.
Cinema 4D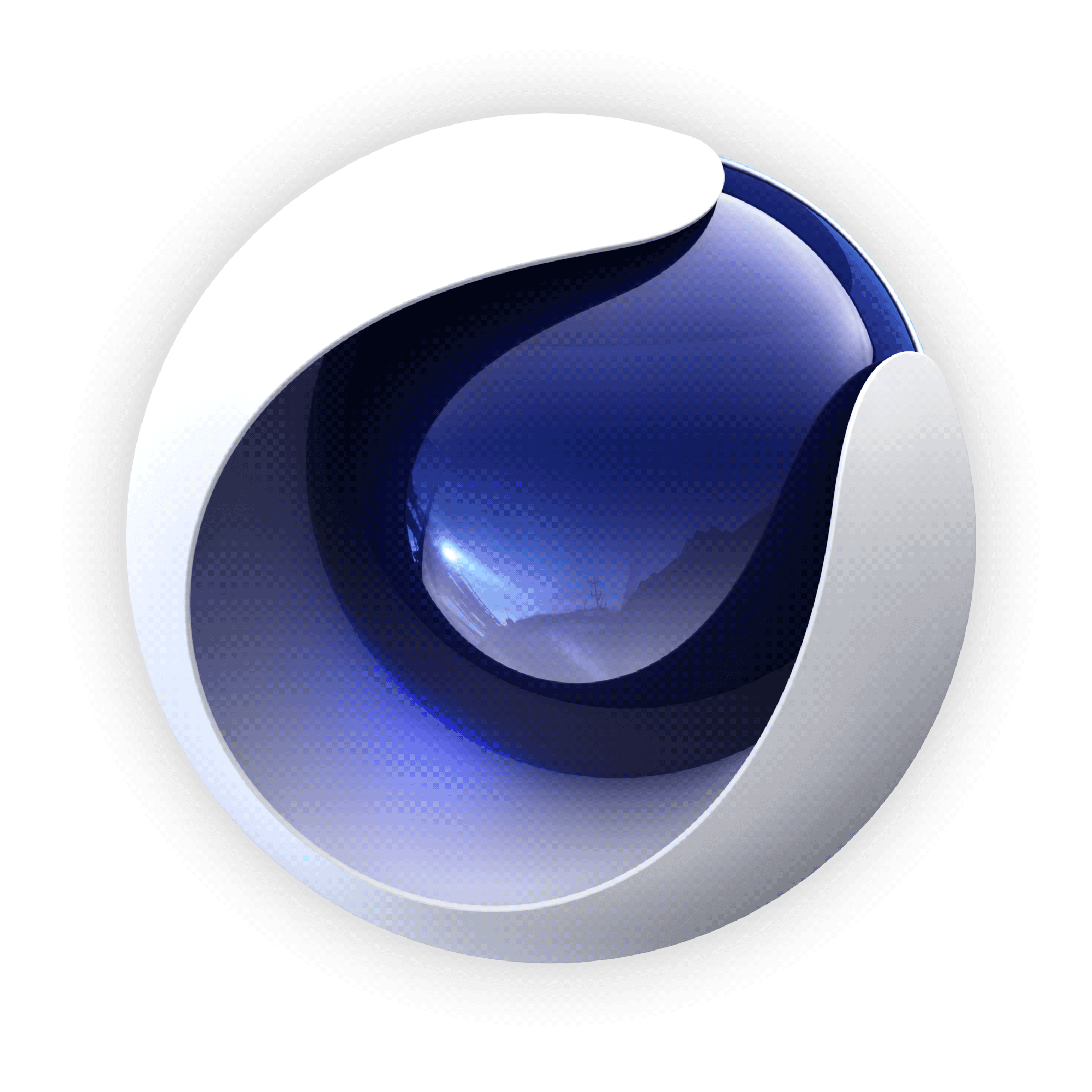 Cinema 4D is one of the best and most convenient 3D packages today. Huge functionality: from modeling, animation, effects, to "sculpting" and the module BodyPaint 3D. At Cinema 4D more intuitive and user friendly interface than 3Ds Max and Maya. Widely used in motion design, film, and advertising.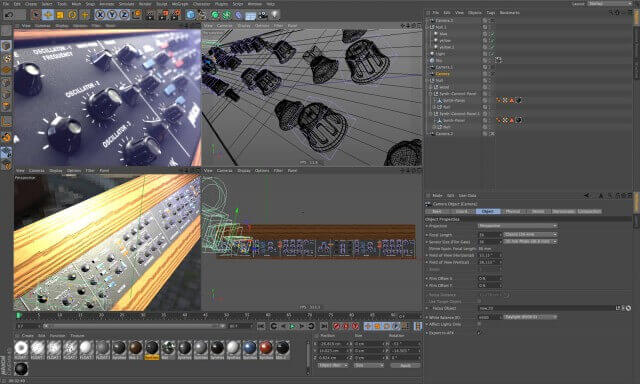 Features:
polygonal and NURBS-modeling;
BodyPaint 3D module (for creating UV unwrapping and texture maps);
generation and animation of objects;
character animation;
dynamics soft and rigid bodies;
a plugin to create realistic hair;
particle system Thinking Particles;
a good built-in Visualizer.
Pros: easy to learn, intuitive interface, excellent functionality, a variety of educational materials, tight connection with Adobe After Effects, Houdini, etc.
Cons: a well-established system of transition between versions.
Modo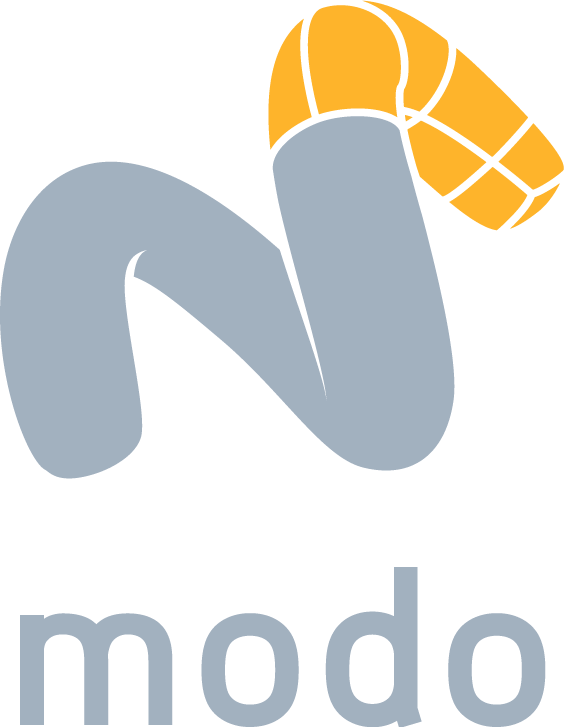 Modo is a full– fledged product for modeling, painting, animation and rendering. Also includes sculpting tools and texture painting. Thanks to the ease of use and high performance, Modo reputation as one of the fastest modeling tools. Modo popular in advertising, game development, special effects and architectural visualization.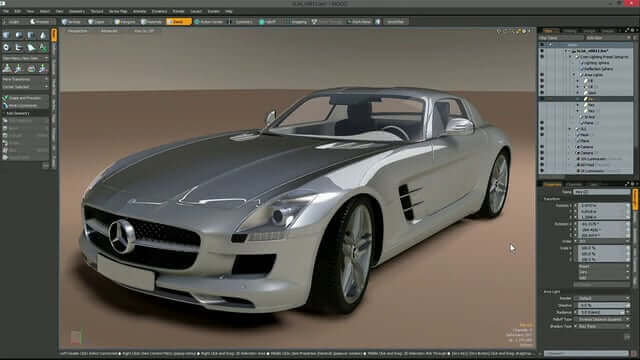 Features:
polygon modeling and SDS;
modern animation tools;
dynamics of rigid and soft bodies;
painting system;
material Fur (fur) for creating hair, grass and fur;
tools of modeling;
fast and high quality visualization.
Pros: powerful and intuitive tools, high performance.
Cons: little information.
Side Effects Houdini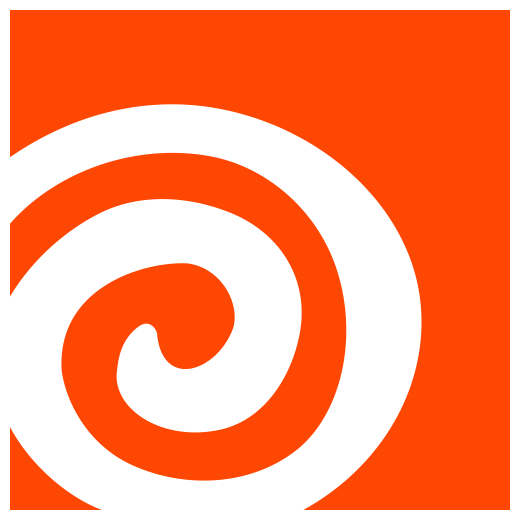 Houdini is a powerful and professional package for working with 3D graphics, it is based on procedural system. Houdini is ideal for creating complex dynamics, simulations: particles, fluids, smoke, fire, simulation, natural phenomena, etc. And it is a great tool to create impressive visual effects. The main applications of Houdini – the movie industry.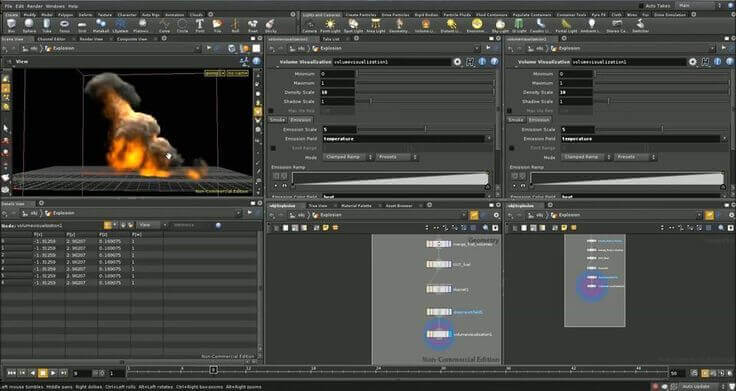 Features:
polygon and NURBS modeling
animation (key, procedure),
character animation,
a system of particles,
dynamics of rigid and soft bodies, cloth, fur/hair, gases and liquids,
working with surround sound
powerful rendering engine, Mantra,
built-in compositing tool.
Pros: high quality special effects and animation.
Cons: little information high price.
Softimage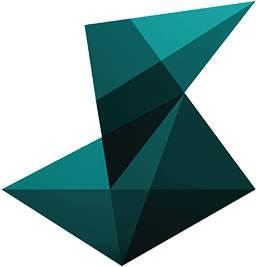 Softimage (Autodesk Softimage, formerly Softimage/XSI) – a program for 3D animation and visual effects, game industry, film and television.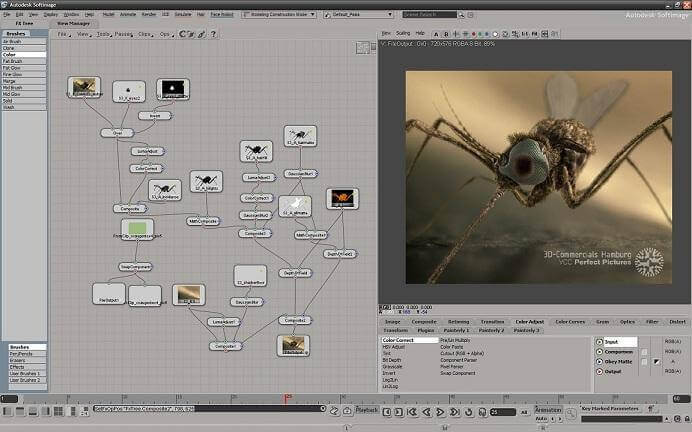 At Softimage was one of the best animation systems. A unique system for ICE (Interactive Creative Environment — a visual programming platform based on the nodes), the package offered a broad functionality, flexibility, high performance and quality.
Features:
powerful polygonal and procedural modeling in the environment of ICE;
physics and dynamics of particles and geometry;
nonlinear animation;
the facial animation tools Autodesk Face Robot;
built-in MentalRay.
In 2008, Autodesk bought Softimage from Avid for $ 35 million. In 2015, Autodesk announced the termination of sales of licenses for Softimage and actually got rid of one of the strongest players in the market. On the official website are encouraged to upgrade to 3Ds Max or Maya.
LightWave

Lightwave 3D – a tool for 3D animation and visual effects from the company NewNek. Has long been the industry standard in film and television.
New and improved package LightWave 2015 offers a tremendous opportunity: dynamic simulation, character animation, visual effects and game development and architectural visualization.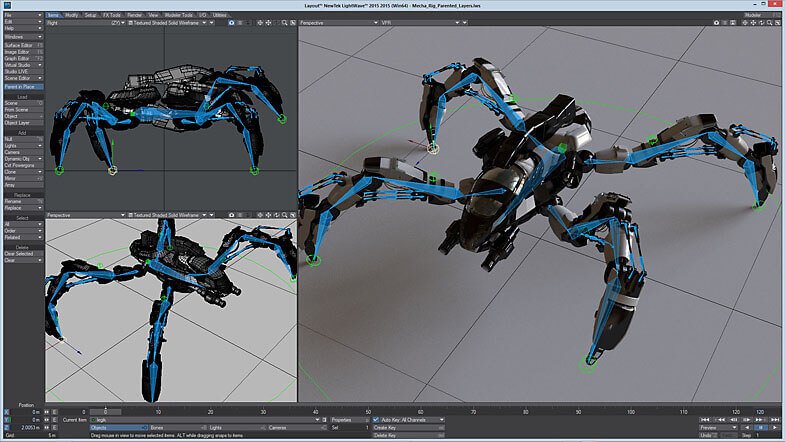 Features:
intuitive dual interface (modeler and layout);
powerful polygon modeling;
developed animation system;
the particle system;
the system equipment of the character Genoma 2;
advanced rendering;
interactive and dynamic inheritance (Dynamic Interactive Parenting);
flexible Bullet Dynamics system;
Pros: huge functionality, convenient dual interface.
Cons: not so popular in our country and the CIS countries, little information.
Blender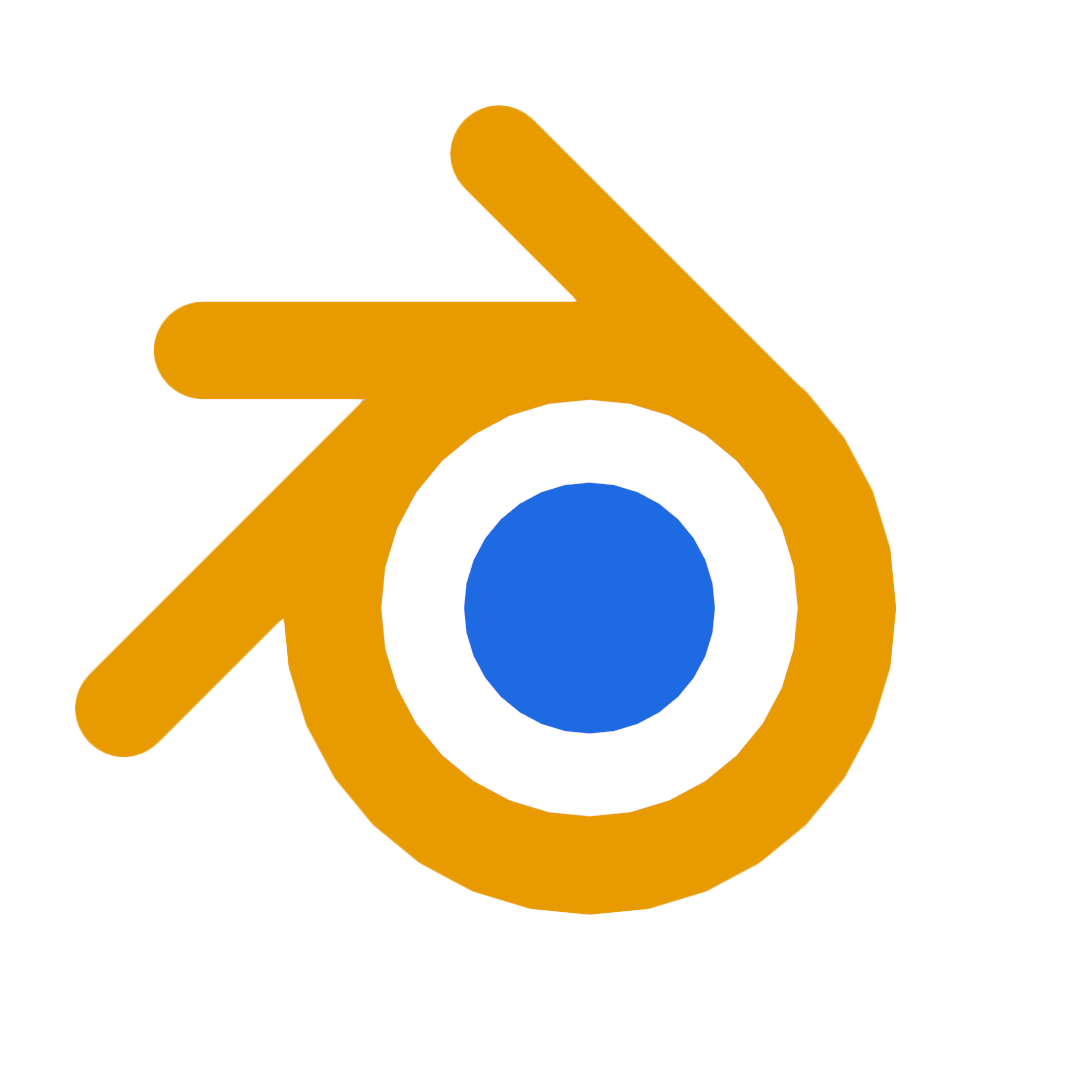 The only one in the list of free 3D package that is practically not inferior to the functionality of the paid applications. Blender includes tools for 3D modeling, animation, and a set of options for game creation, visual effects and sculpting. A great alternative to the "monsters" 3D animation. Thanks to the support of the Blender Foundation, the program is very fast and consistently evolving.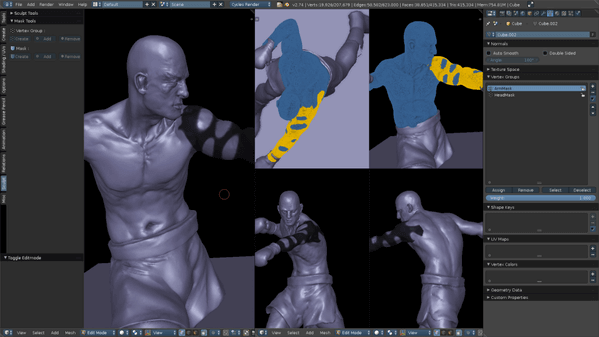 Features:
polygon modeling, splines, NURBS-curves and surfaces;
mode modeling;
the particle system;
dynamics of rigid and soft bodies: fluid, fur/hair, etc.;
skeletal animation;
built-in rendering engines and integration with third-party Visualizers;
video editor;
functions for creating games and apps (Blender Game).
Pros: accessibility, open source, cross-platform, small size (about 50 megabytes), wide functionality, the ability to create games.
Cons: lack of documentation in the base package.
So, in short:
3Ds Max – computer games, interiors, visualization.
Maya – animation, film, television, video clips.
Cinema 4D special effects in film and television, motion-design, advertising.
Modo – advertising, games, special effects in movies.
The Houdini visual programming, special effects in movies.
Softimage – animation and special effects in movies, television, games.
LightWave special effects in movies, TV.
Blender – character animation, creating games.
In conclusion, we can say: the 3D editor is just a tool to unleash the potential of which can only be the designer, CG artist. Mastered in full measure one package, to explore others is not difficult.